Residential Carpet Cleaning
Back To Our Services
Do you lately feel like your home has lost all of its bright colors and freshness? Do you have that strong sensation that everything is pale each time you enter your living room? You do not know what happened there but you are definitely thinking of bringing some changes and alliterations into your home! Well if this is so, and if you recognized yourself and your home in our short description from above, please stop and hear us out before you do anything drastic around your home.
Professional Carpet Cleaning & Maintenance Services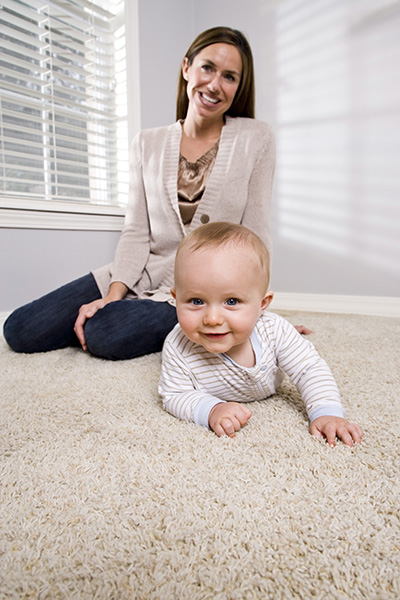 We are Residential Carpet Cleaning Sunnyvale – insured, licensed and bond residential carpet cleaning company. We are innovative company as well and we are all up for improvement and changes but we are definitely not for the quickest and easiest solutions. We stand for high quality and wise solutions and nothing but.
And when it comes to your home and the lack of color and freshness, very often this is due to the lack of maintenance of your carpets, rugs, sofas and upholstery. We are not trying to imply that you do not take proper care of your home and that you do not vacuum your carpets and rugs on regular basis or frequently clean your upholstery. In fact we are sure you do this even more frequently than necessary. But what you probably do not know is that with time, no matter how hard you try, certain particles of dirt get into your carpets, certain stains trap your carpets' natural colors and certain DIY home remedies just deteriorate the condition of your carpet. In simple terms, from time to time what your carpet and your home need are professional residential carpet cleaning.
We are not arguing that you should call professional carpet cleaning experts each time you drop a crumb on your carpet but from time to time you should definitely call them. Professional carpet cleaning will remove the layers of the dirt from your carpet that you don't even imagine they exist. They will maintain your carpet's composition and fiber quality in perfect state and will protect your carpet for long time from wearing out and losing its basic qualities. Our professional carpet cleaning will also remove all the potential health hazards from your carpets that are quite often main reasons for the development of various respiratory conditions and allergy attacks.
You do not need this around your home; mites, dirt, dust, stains…All you need is great looking carpet and that is exactly what you get each time you contact us and share your issues with us.
Next time you decide it is time to bring in some changes make sure to give your carpet, sofas and upholstery good consideration. Then pick up a phone and give us call.
We are Residential Carpet Cleaning Sunnyvale – professional carpet cleaning company and your personal carpet saver. We are available all day every day for all your needs. Give us call because we cannot wait to help you out!